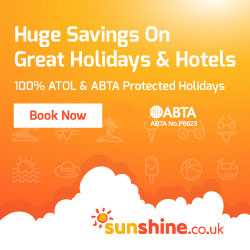 There are four main islands which make up the Canary Islands. These are Gran Canaria, Tenerife, Lanzarote and Fuerteventura.
The islands were named after dogs and not birds as you might think!
When the ancient Romans first arrived on Gran Canaria, they were struck by the large, scary dogs they found there, and so they called the place Insularia Canaria which translates to the Island of Dogs.
Over time, they became known as the 'Canary Islands' which covered all the islands as a group.
As for the bird, they are native to the Canary Islands and the surrounding regions and that's how they got their name and not the other way around.