Divali is a festival of lights that marks the start of the Hindu New Year.  The Hindu community celebrates this event on the 15th day of the Kartika month, and it will take place on 7th November this year.
It has many different spellings such as Diwali and Deepavali.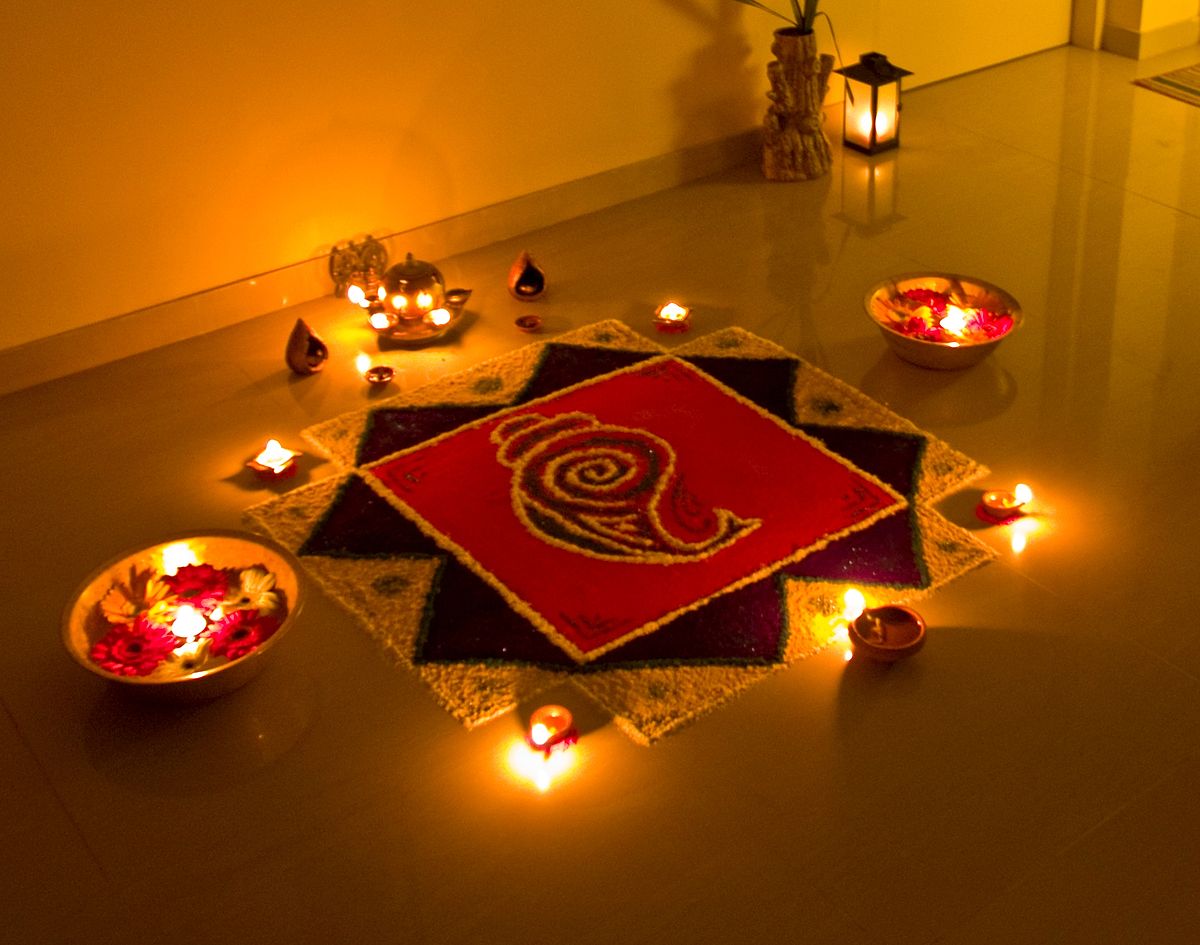 Rangoli decorations, such as the one shown above, are extremely popular during Diwali and are made using coloured powder or sand.
The Festival of Lights honours Rama-chandra, who was the seventh avatar (incarnation of the god Vishnu).  The story told is that Rama returned to his people after 14 years of exile on this day.  Whilst he was away he was said to have fought and won against the demons and the demon king, Ravana. 
To celebrate Rama-chandra victory over evil, the people lit their houses to show that light beat darkness.
Also, the goddess of happiness and good fortune, named Lakshmi, is celebrated on this day. She is believed to roam the Earth and enter homes that are pure, clean, and bright. This festival significance is to show the spiritual meaning of an "awareness of an inner light".
Lamps and fireworks are lit and homes are spring cleaned to celebrate this event, along with sweets, savouries and Divali treats and a gathering of friends and family.
The Hindu community dress in their traditional dress, with the women wearing jewellery and some have Mehendi, a form of henna decoration, painted on their palms.